Feedback on individual
coaching
︎ Maryna, Art director, Head of Design

Starting point: it was not clear what exactly to do and what kind of leader for my team I wanted to be. What happened: the ground under my feet appeared, I've gained awareness of my needs and how they can be implemented from the position of a leader so that it brings me pleasure and benefits the company at the same time. I definitely learned to understand myself better, which, in turn, gives me strength and courage to move on. I can already say that the decision to work with Natalia is one of the most important in my career.

I am surprised to remember myself three months ago, and when I do, I am proud of where I have come with Natalia's help. This is an insanely interesting journey about self-understanding and self-acceptance, development not from the position of "we strengthen some weak side, because without it there are no leaders", but the identification of strengths and, what is very important, what really inspires me. The leadership position is new for me, so it scared me, but thanks to Natalya, I already consciously use everything that is in my arsenal and quite consciously develop what is important to me. While working on goals, I made many discoveries about myself, but now all my goals are about me. I can bring value to the team and enjoy that interaction. Now leadership is a new and exciting adventure for me, for which I prepared with Natalia's help.

I am grateful for the fact that Natalia helped turn my confusion and fear into curiosity and willingness to develop further. I go with the confidence that leading a team is interesting and with a whole set of goals and plans.

Everything starts with you, and the first thing you need to do is to get to know yourself. You don't have to deal with new challenges by yourself, with Natalya's help, stress and uncertainty can be replaced by peace and clarity. This is a very cool investment in your development!
︎ Anna, COO

Initially, I came to Natasha in a state of frustration and uncertainty. The main questions and requests were in the field of professional development, but in the process of work other important areas of life were also affected.

There were problems with goal setting, there didn't seem to be any problems in setting a SMART goal, but there seemed to be a lack of clarity: whether this is my goal, why is it, what is it about. Perhaps that's why many of my goals remained on paper for months, which also increased frustration and internal stress.

Before our sessions I used to devalue some of my desires and goals. I thought that it was not important and I needed to do something else, as if it was more useful. After working through, I realized why I needed those activities, what I lack, what values it affects.

After work with Natasha, many puzzles in my head came together, there was more clarity and understanding in which direction I wanted to move, and what results correlated with my values and identities, where I wanted to manifest myself more and why.

It was very interesting to work with different tools, both metaphorical and more specific, it was interesting to catch insights and wonder how many answers you can find inside yourself if you are suggested where to look.

Now I have key goals and an action plan, with a clear understanding of depth and priorities. And this is not a neurotic 500-point to-do list, but several deep and realistic goals, which reduced anxiety and frustration.

I strongly advise everyone who has lost the vector of development, is confused, writes goals and draws circles with spheres of life, but does not understand where and how to move, and most importantly, why to move — ask for help.
I am very grateful to Natasha for helping me deal with my questions and "clear out" the way ❤️
︎ Dima, Art Director & Artist
I've got very immersed during the first metaphorical session.

My request was to understand how to move forward, how to grow, what direction and path to choose. Whether to form my own small team or to work in the studio.As a result I've analyzed my strengths and the things I want to develop.

I've identified real desires and now I know exactly "what, how and when".After each session I felt more free, like after a psychotherapy session or something like that )))This immersion helped me find common ground and better understand who am I.I've identified several important areas of development and moving forward with full understanding.

I've gained CLARITY.Thanks!
︎ Olga, Team Lead Product Manager
I came into coaching being in state "I lost my ability to dream and to want something". It was very frightening, since this skill is crucial for me, it helps me to feel the taste of life.

After coaching I'm having the desires that drive me again. I've figured out what influenced it and how to continue to support myself. I looked at myself through the lens of identities and took a peek into the future I want to build.

Now I have a specific list of meaningful, clear steps that I plan to take further in various areas of life. I have a clear set of practices and approaches, which I can use depending on the situation to help myself.

Your personality and expertise were the deciding factor for me to go into coaching. I was able to evaluate these two factors during the Leadership course.

The path I walked with you pulled me out from the state "I don't want anything anymore, I can't do anything anymore, I've lost myself" to the state "I want everything )) but now considering my resources and my wishes."

I've checked all the recordings I've made while working with you and they've moved me A LOT, 'cause it seems that I've found a new me and I am infinitely grateful to you.

Now I walk with strength and desire for manifestation of a new self in society, taking into account the changes that have taken place with me and around me.

︎ Vitalina, Designer
I was lost and was looking for options of development in life and profession in a better direction. I really wanted to reach the approximate goal not on foot, but by flying a Boeing )


I came with a request to deal with work. However, Nata suggested that you first figure it out on a bigger scale: who you are, where you are now, what you want from life, and only then think about how to achieve it.

Here comes Nata with her questions and metaphors, and it becomes more clearly visible who you are and what you need.


I finished the mentorship with a flexible plan and ideas, with inner permission to be serious and a complete fool, with the ability to follow the plan and completely cross everything out if something goes wrong and not punish myself for it.


You feel Natasha is always on your side. I recommend it to everyone who is at the crossroads of their own life and is thinking about where to go next.

︎ Gala, Art director
The result of mentoring is that I stopped panicking about the fact that I still do not have a business. Now I try to listen to myself and find what I like to do from the heart.


Goal-setting cannot be accelerated and impossible to invent artificially. You need to build from yourself and your values. I feel now that my values and attitudes are important and have weight. The result is that I backed off from the idea I should know and be able to do everything. This clearly reduced the degree of stress. As a resultI have internal support.

Flashbacks from Natasha's experience were very supportive.
I'm grateful for creating a safe environment and not-missing important moments.
For understanding, and not conducting meetings according to a template.


I leave more collected and whole with myself. This is worth a lot to me. I have a whole basket of food (insights) that still needs to be digested, but now I have it.


︎ Serj, Development Team Leader
I came to Natasha for coaching because at some point I realized I've accumulated a number of questions I find difficult to solve on my own.

In the first sessions we went through different areas of life and together we identified the moments that I would like to work with.

The moments were completely different, like relationships with friends, colleagues, management, health, finances.

Exploring each topic we plunged headlong into it and came to completely unexpected conclusions and answers that I could not find on my own.

After 3 months of sessions I have a clear understanding of what steps I want to take. Moreover, many steps that have already been taken during these 3 months have brought results. I felt that the attitude of both mine and towards me was changing for the better. At work things went up, finances cleared up, and health also began to improve.

I am grateful to Natasha for immersing with me into these dark corners of consciousness and helping to shed light there.

At the moment we have completed the cycle of sessions and I am leaving with a clear plan of action for the next six months. There are many interesting and exciting things ahead.

In conclusion, I would like to say that we all sometimes need help, in this case it is the help of a person from outside. It may not be natural for us to open up to other people and talk about something personal, but it helps a lot to look at the situation from a new perspective. If you were to ask my advice, I would definitely recommend that you try working with Natasha.

︎ Alina, musician

The result of our work for which I am very grateful are:
⁃ More acceptance of myself, my health, my skills;
- I learned to be a musician. And when the war started and we moved, it was a very difficult situation, because I could not associate myself with any people. I felt like a person without citizenship without roots. Now I feel like a Ukrainian and as a musician. This is very important to me. Knowing who you are is empowering.
So I'm grateful for the new strength.
⁃ I am grateful that I am making moves, playing, achieving my goal, which we've put in relation to music and social life during our sessions.
⁃ Regarding money: after our sessions I began to earn them and finally feel that I am worth them :))


Specific calculated results:
⁃ Earned money from a stylist job;
⁃ 8 concerts in Riga, with professional musicians and the belief that I will be able to play with them;
⁃ Earned money from concerts.
⁃ Fulfilling the dream of moving abroad and building social connections;
⁃ In terms of health it's more difficult to say, because the war fucked it up a lot.

I think that everything we've discussed has sinked in and is now supporting me.



︎ Aliona, Talent manager

At the time of my request there was a fear and lack of knowledge what to do after quitting my job.

A clear understanding has emerged after the mentoring sessions: now it is important for me to give myself space for rest and cultivation of new ideas.

Metaphorical practices were very useful, it was interesting to observe your thinking and where it actually takes you. Oftenly everything felt calmer.

Also in the process of mentoring I discovered great resistance to self-presentation in the world and was able to understand why it is so and what can be done about it.

I am grateful for the work, understanding, tools to which I will definetely return.
︎ Jana, producer

I came with a request about career and left with tools for life )

Very interesting abstract practices that give concrete results and conclusions.

When it's completely unclear what is happening and there is a feeling of loss, it is definitely worth trying an individual mentorship.

Natalie, thank you for wisdom and inspiration!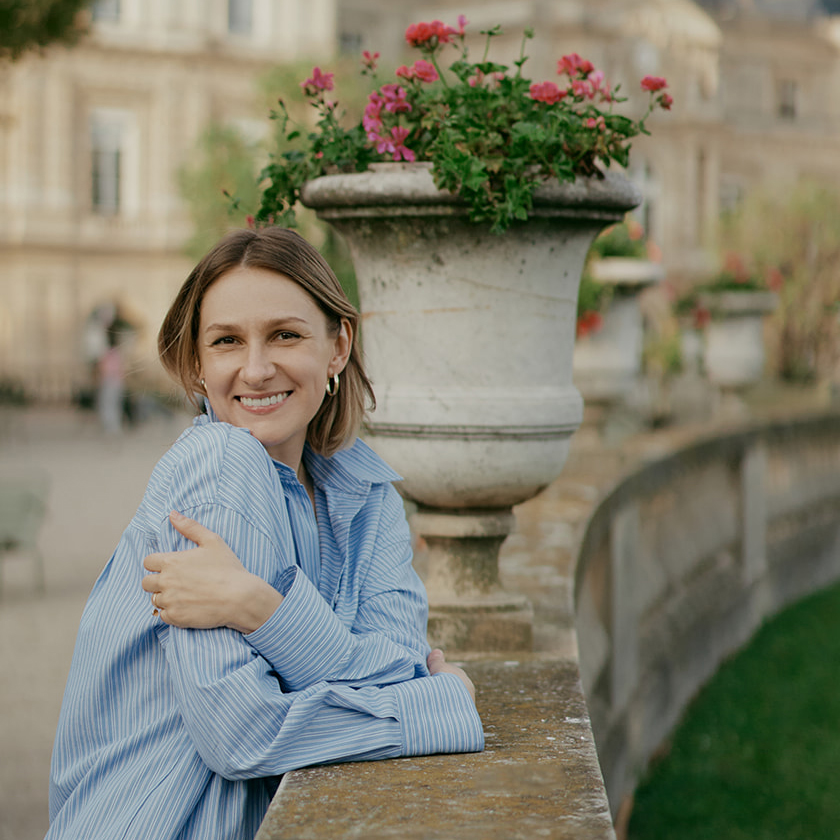 Drop me a line
if you're interested in the indivisual sessions
and we'll discuss your request during free intro-session:
🤟
︎